All about credit reports

Getting your reports

You can get a free report
once every 12 months from
each of the three nationwide
consumer credit reporting
companies. That means
if you order a report from
one of the companies
on March 1, you can't get
another report from the
same company until
March 2 next year.

To ask for your
report online:

You can ask for your
free credit report from
www.AnnualCreditReport.com.
Make sure you are on this
site before ordering your report.
This is the official site,
authorized by the
Federal government, for
you to get your free reports.
You usually can get your
report immediately by
ordering online.
You may also ask for
your report by phone
or mail, but it may take
up to 15 days for you to
get it.

To ask for your report
by phone:

Call 1-877-322-8228
You will go through a simple
verification process over the phone.

To ask for your report by mail:

Download the request form
(You need an Adobe viewer
o view the requested form.
Download the free Adobe viewer)
Print and complete the form
Mail the completed form to:
Annual Credit Report
Request Service
P.O. Box 105281
Atlanta, GA 30348-5281
For more information visit
www.annualcreditreport.com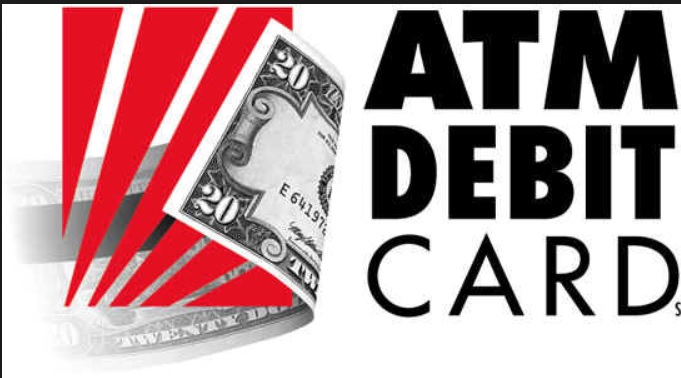 We are now EMV chip enabled for our
Credit and ATM/Debit Cards
Watch for your new card to come in the mail
when your current card expires.
Online Banking Access
Your security is important to us
When accessing the online banking site you will now be required to create five (5) answers to questions.

Your answers need to be longer than 6 letters.
In addition, please confirm your email or cellphone information in the
Members Option tab.

The options screen will display with either or both your email address or
cellphone contact information.

In the column titled Confirmed if it displays
No click on the No and a confirmation
number will be emailed or texted to
you in which you have to input and
then the No will change to Yes.

Confirming your email or text allows
you to utilize the Forgot My
Password option.
If you have any questions
please give us a call 337-5565.

What is a credit report?
When you make a payment on a credit card or loan,
the company that gave you the loan or credit
keeps a record of how much and often you pay.
Those companies and other sources also report
your credit, loan and payment history to one
or more credit reporting companies. The credit
reporting companies combine the information
from your different credit, loan and
payment reports into a single credit file.
Three nationwide companies
prepare credit files for people in the
U.S.: Equifax, Experian, and TransUnion.
A credit report is an organized list of the
information in your credit file. Credit
reports may include:
A list of companies that have
given you credit or loans
The total amount for each loan
or credit limit for each credit card
How often you paid your credit
or loans on time, and the amount
you paid
Credit reports may also include:
Companies that have asked to
see your credit report within a
certain time period
Your address(es) and/or employers
Other details of public record
A consumer disclosure contains some of the
same information as your credit report, but it
has more information. It includes your total history
of credit information. Some of this information
is not displayed on the credit report viewed
by lenders.
Under Federal law, you are entitled to receive
one free copy of your
credit report from each credit reporting company
every 12 months. For more information:
visit www.consumerfinance.gov/askcfpb/309/what-is-a-credit-report.html.

Back to Top